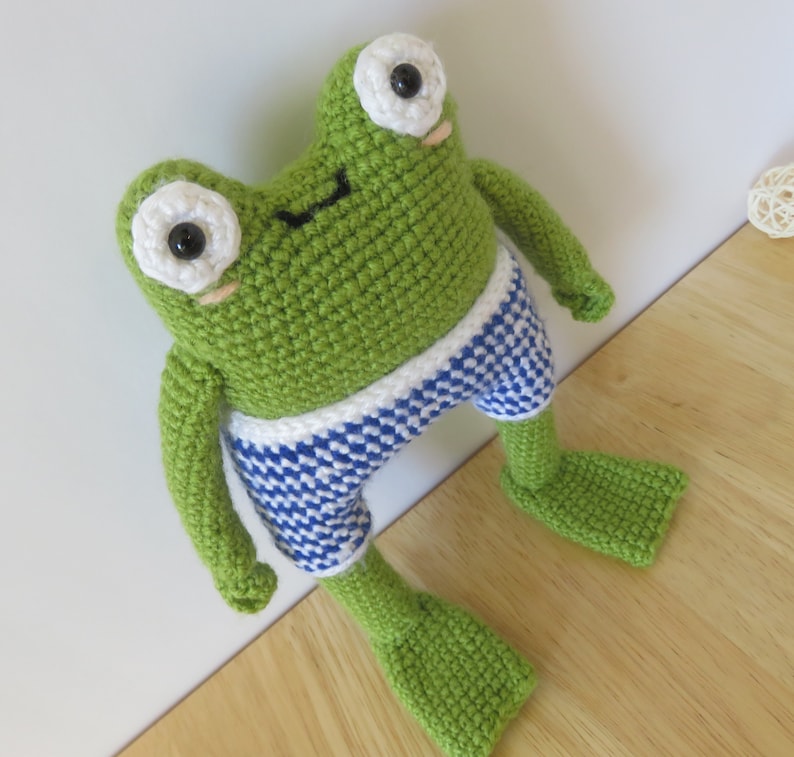 "I am a small and funny frog, I have many brothers and sisters, so many that I don't know the names of all of them LOL! I like to jump on to the water puddles, it is so much fun!
I would love to become your friend and part of your family. Adopt me, you won't regret it!"
Cute and very original frog in swimming shorts amigurumi. A very unusual gift for everyone on any holiday or just to show your love to that special person. Not just a toy, but a friend for your child. It can also be an original addition to the interior decoration.
Ars Venus items are 100% handmade, unique, quirky and beautiful. We pay close attention in every detail.
This crocheted plushie includes a handmade certificate of adoption to complete a unique and special experience. It also includes a tag also handmade with love.
His swimming shorts are removable.
Made of 100% Hypo-allergenic premium acrylic yarn and polyfill.
Made in a smoke free and pet free home.
This handsome frog measures approximately 5 1/2″ from tip to toe.
Ships from Houston, TX