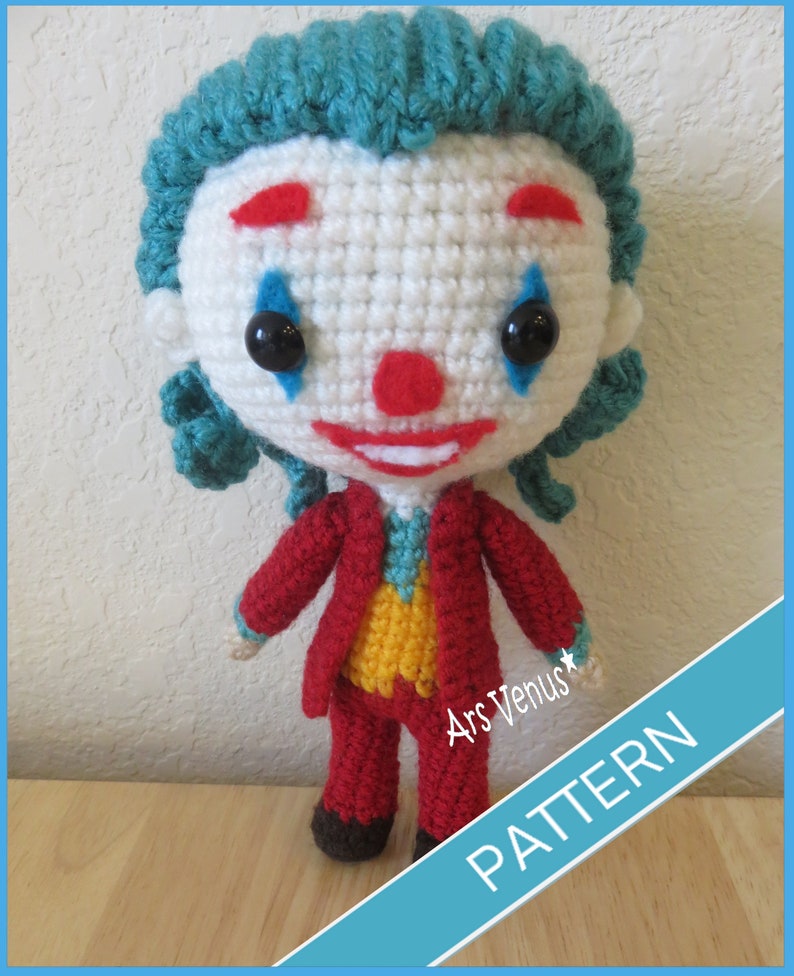 Clown Crochet Pattern
Joker inspired crochet Pattern.
Learn step by step how to crochet this cute doll.
This crochet pattern contains a detailed description of how to create this doll, with a great amount of step-by-step photos and a list of necessary materials.
This downloadable PDF document is 14 pages long and includes detailed pictures and instructions.