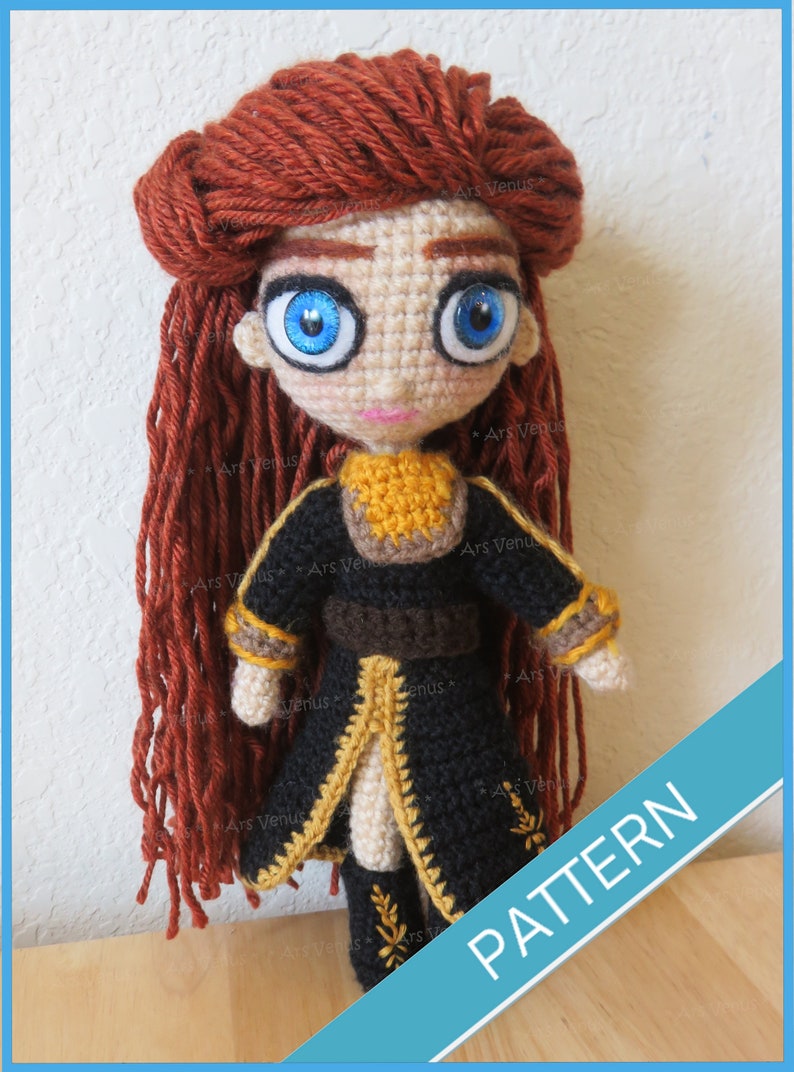 Ginger Haired Princes Doll Crochet Pattern
** ONE-PIECE DOLL CROCHET PATTERN**
Don't stress yourself sewing different parts to create your doll!
This doll is crocheted in one piece, it means you do not need to sew different parts like arms or legs to the body, but crochet them.
This is a crochet pattern to create your own doll and its clothes (dress and boots), the clothes are removable.
The pattern includes:
– Doll basic body
– Instructions for 2 different options to make the eyes
– Dress (removable)
– Boots (removable)