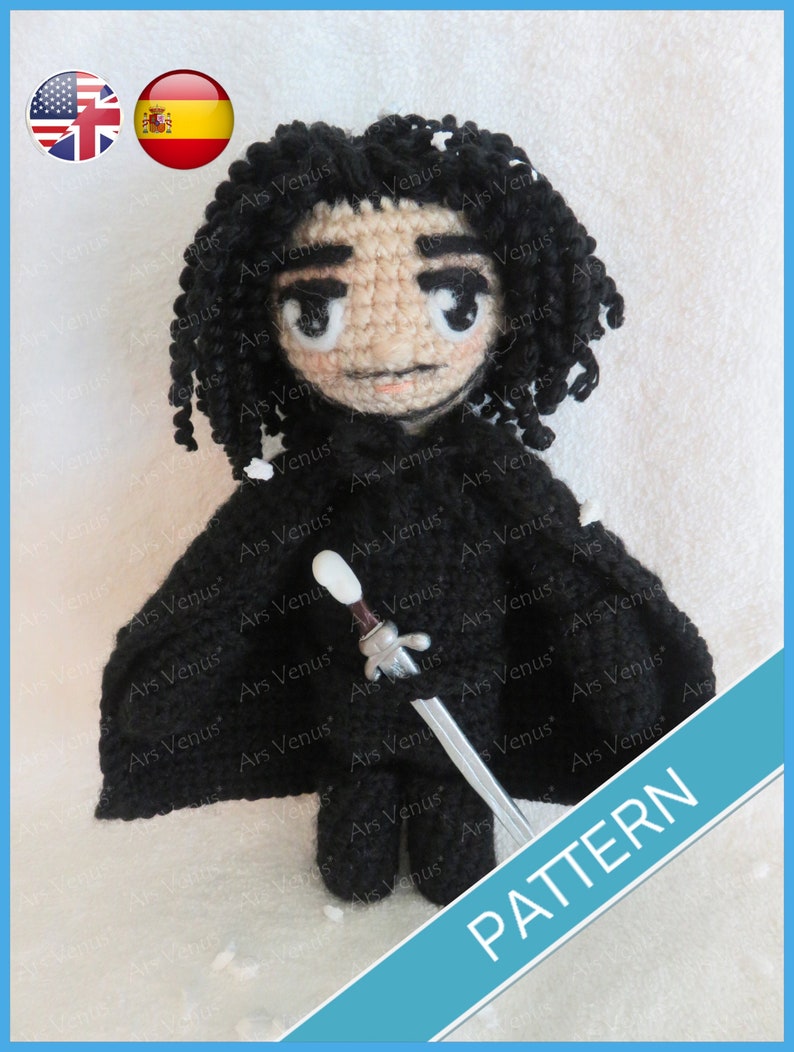 This is a crochet pattern to create your own doll.
Learn step by step how to crochet this cute amigurumi doll.
Crochet doll pattern with explanations images. The doll is made using acrylic yarn for the body hair and clothes and felting wool for the eyes. I attach an extra PDF with extra images making the eyes felting.
On the pattern I provide instructions too for the curly hair, the boots, gloves, belt, etc.
*instructions for the sword are not included, but you can use a sword plastic toy instead.