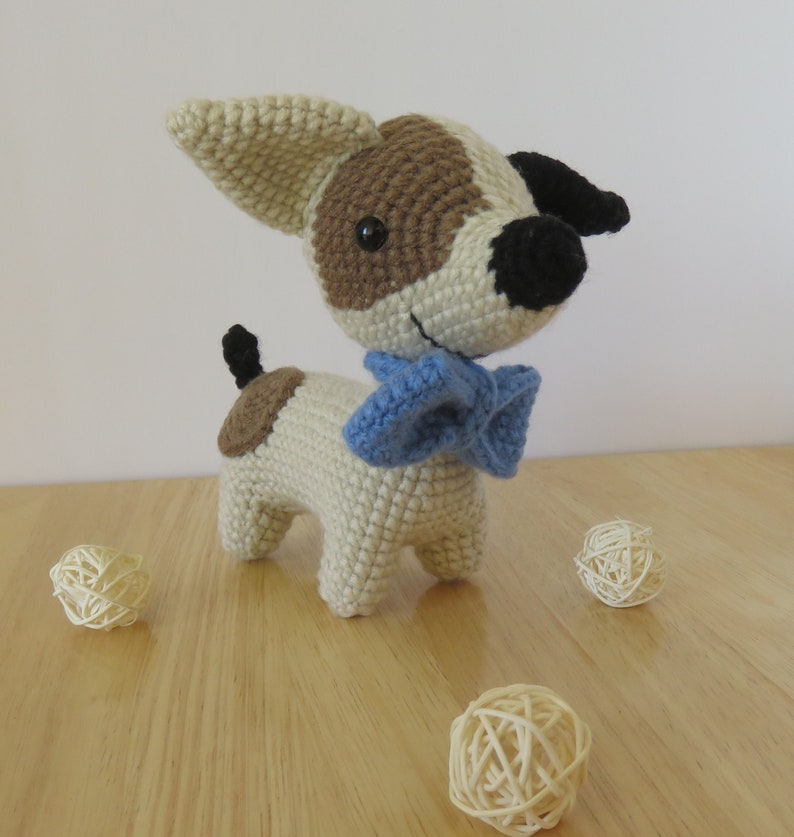 Cute and charming puppy amigurumi. A very special gift for everyone on any holiday or just to show your love to that special person. Not just a toy, but a friend for your child. It can also be an original addition to the interior decoration.
Ars Venus items are 100% handmade, unique, quirky and beautiful. Venus pay close attention in every detail.
This crocheted plushie includes a handmade certificate of adoption to complete a unique and special experience. On this original and unique certificate you can write down the adopter's name and the puppy's name you want. It also includes a tag also handmade with love.
This cute friendly puppy measures approximately 6″ from tip to toe (height) and 7" from tip of nose to tail (length).
Ships from Houston, TX.